Impress Your Customers with Professional Web Design
Does your website connect with your customers? Or does it feel a little sluggish? A little behind the times? A little tedious to use?
You can get a sleek, new website that is fully optimized for the best online performance from the experienced and professional designers at SEOJaws.com.
Take Advantage of a Fully Optimized Website Design
An attractive and stylish website is just the first step in your path to online success.
There are many factors that determine how well your website performs. At SEOJaws.com, we go beyond just the appearance and optimize the site so you will see:

More Traffic
An optimized web design can improve your standings in the search engines, leading to more visitors.
More Revenue
As you build traffic and increase conversion rates, you'll see a direct impact on your bottom line.
More Authority
If you want to be an authority in your industry, you need a website that supports that claim.

More Engagement
Give customers an easy way to engage with your site and keep the sales process flowing smoothly.
More Ease
Changes and updates to your website can be made very quickly to take advantage of new trends.
"Kristen and Chevy helped me with every minor detail in building the perfect website for my business. The design is seamless and the assistance with using the right wording to help to boost search engine optimisation has been fantastic. I would highly recommend their services."
Peter Blenkarn | Nimbus Clinics
Find Out How Your Website Impacts Every Element of Online Marketing
What website elements mean the most to Google?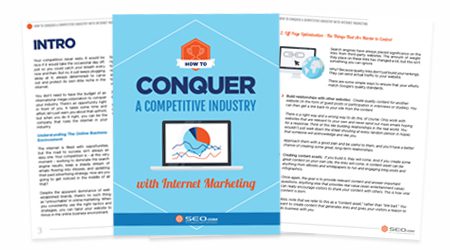 Download "How to Conquer a Competitive Industry with Internet Marketing" to find out.
Custom Web Design & Development Pricing
At SEOJaws.com, you can get a website that matches your exact needs and budget.
Is this plan right for your business?
Make your service based business or startup run smoothly with an aesthetically pleasing online presence.
Is this plan right for your business?
Build the seamless interface your business needs to make more sales online. Entrepreneurs, enter this way.
Is this plan right for your business?
On more development-heavy projects, we regularly create solutions for our customers that go above and beyond standard sites.
Here's What You Get with a Professional SEOJaws.com Web Design
Premium Hosting
Host your website on a secure server that is monitored and maintained by a dedicated staff.
Free Tools
We included a full range of plug-ins, software tools, and website features with every website.
Reliable Functionality
Build your site on a search-friendly and flexible system, using HTML5 markup for the best results.
Optimized for Every Device
Your site will look amazing on any device so you can impress customers at home or on the go.
Optimized for Success
We are SEO experts as well as web designers, and we will make sure your site is optimized to be found.
Simple to Maintain
Changes and updates to your website can be made very quickly to take advantage of new opportunities.
Engage Your Customers with a Fresh, New Website
Whether your existing site just needs a facelift or you want a new, high-performance website, we can help you optimize your online presence.
Fill out the form below to get the ball rolling. One of our team members will be in touch soon.